Contribute to the project
The Tengwar Transcriber for Android™ automatically creates Tengwar script for the Roman letter characters entered. Android 2.1 and above.
Currently, there are options for transcription modes - English (default), Black Speech, Quenya, Sindarin, and Sindarin Classical - as well as choices for fonts - Johan Winge's Tengwar Annatar, Dan Smith's Tengwar Sindarin and Tengwar Quenya, Mans Björkman's Tengwar Parmaite.
The Tengwar Transcriber also allows viewing of the transcribed text in ASCII.
Please note: This is not a translator and assumes that you have proper Quenya or Sindarin words to use.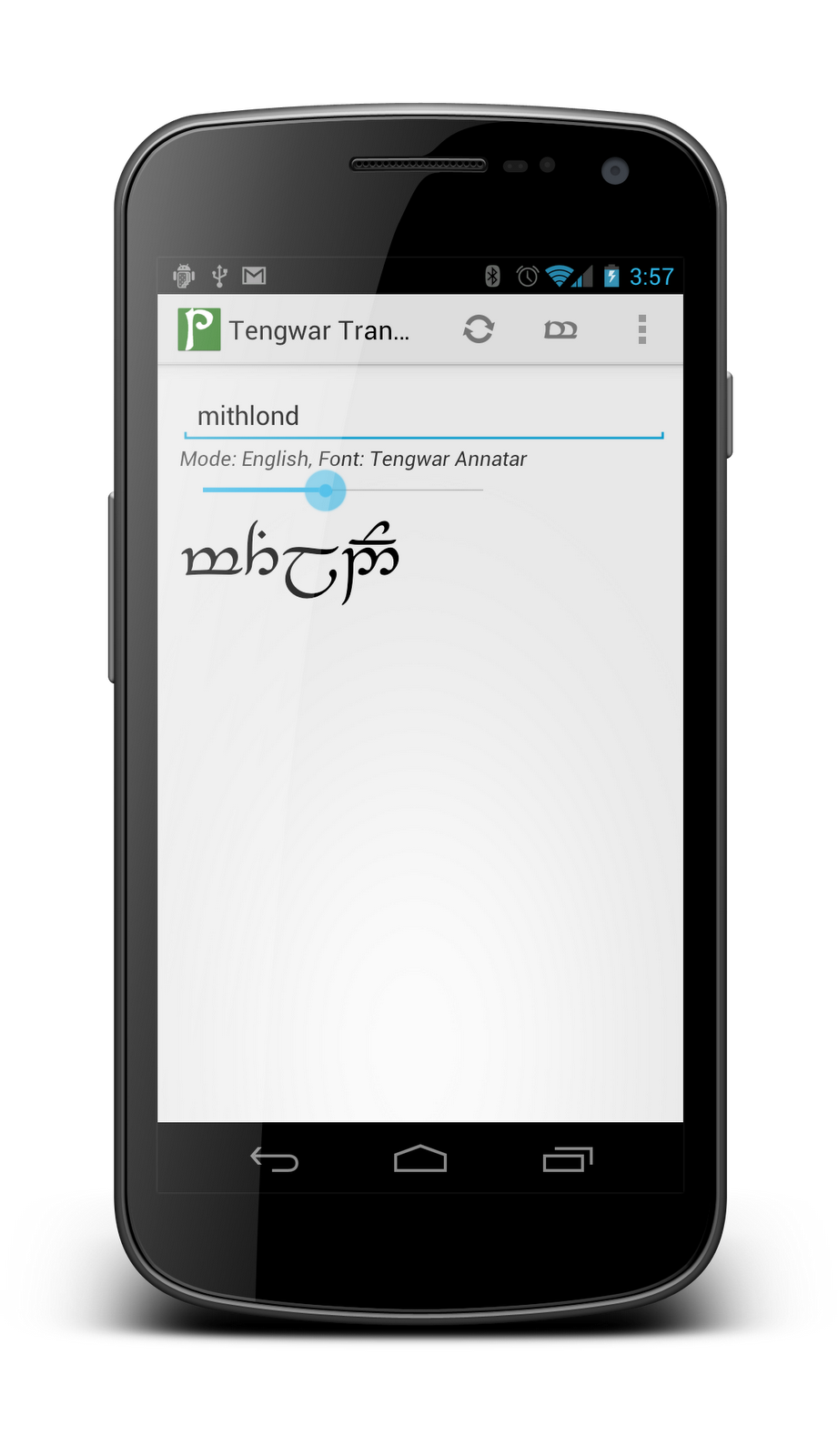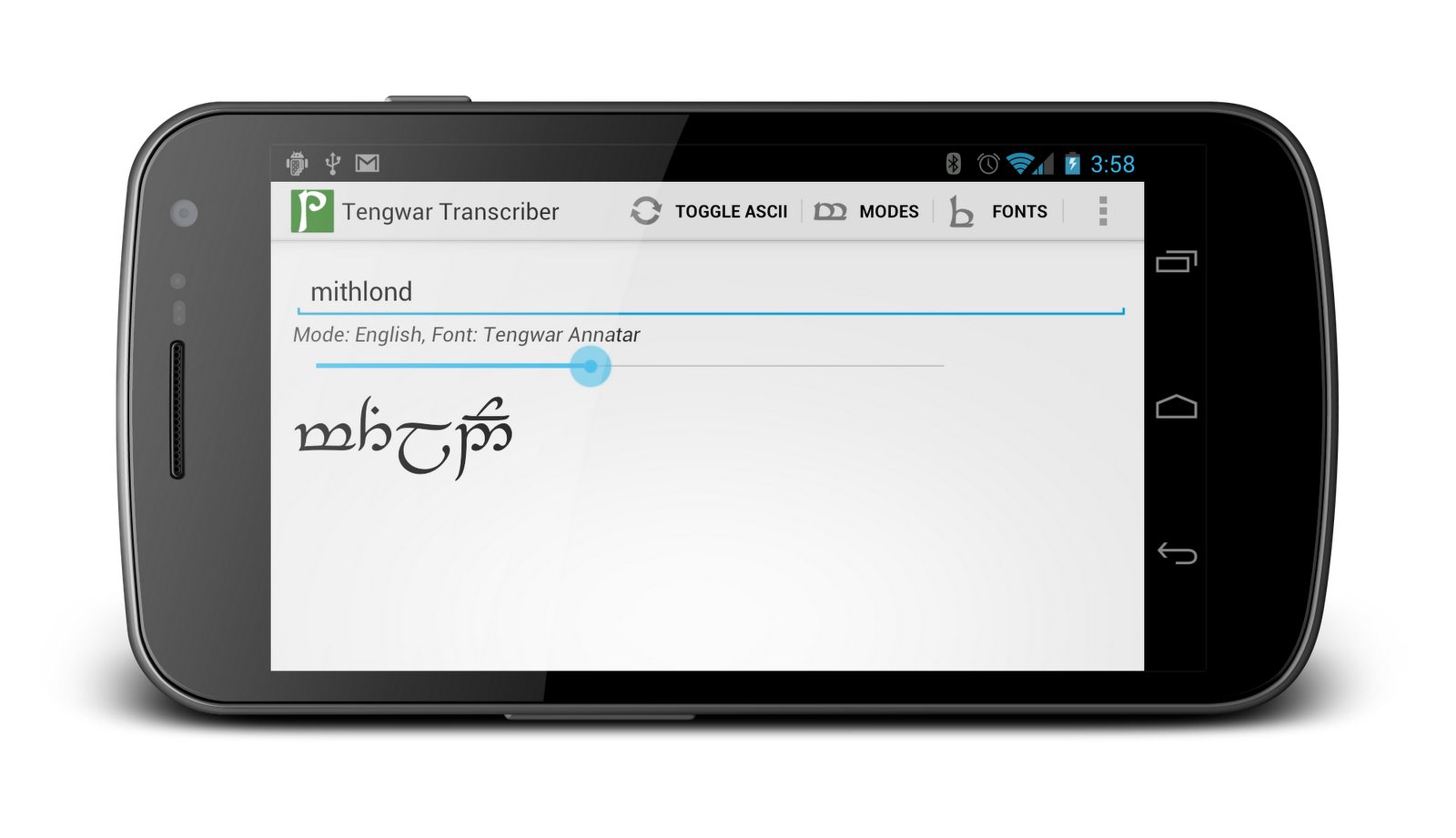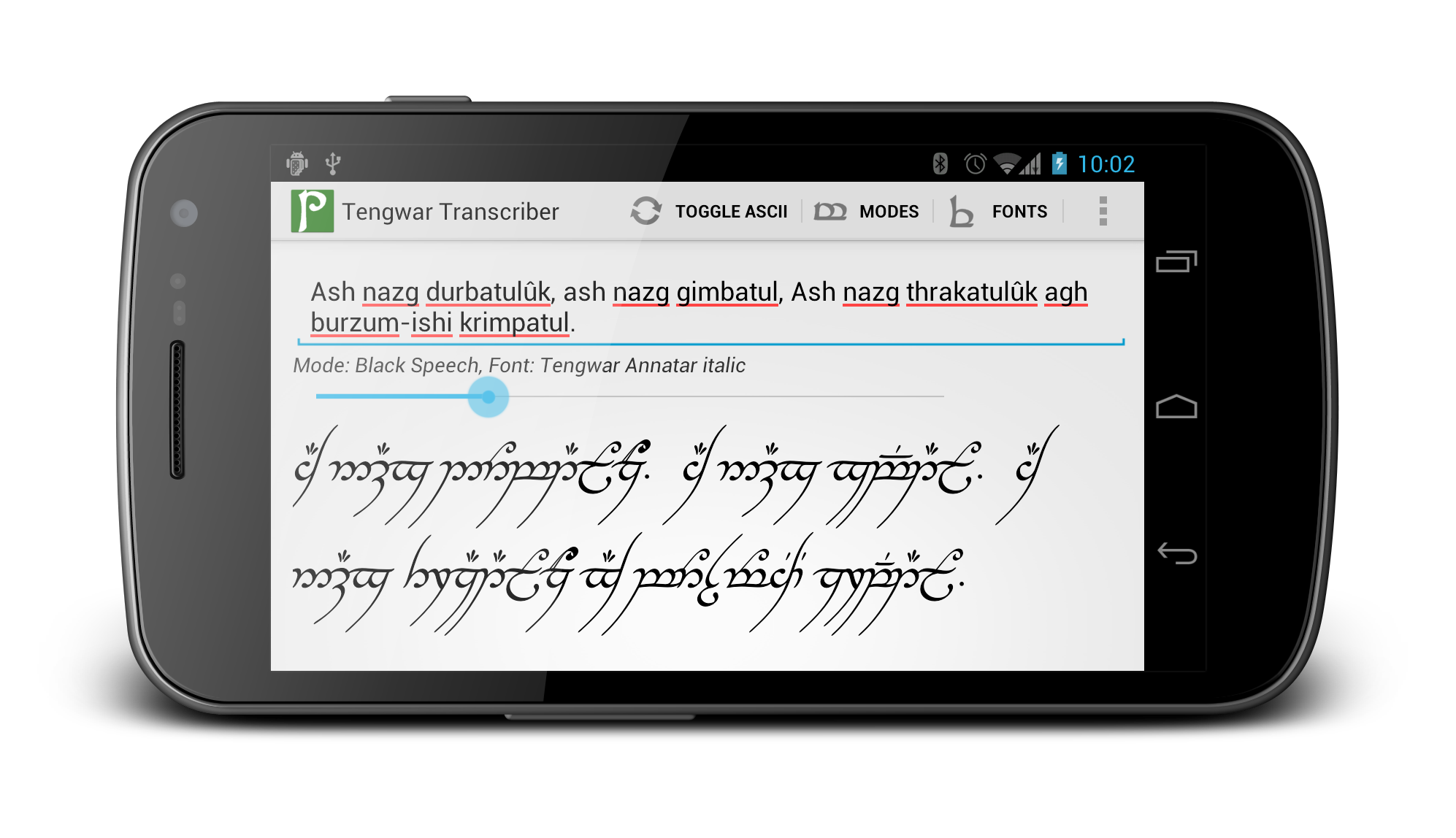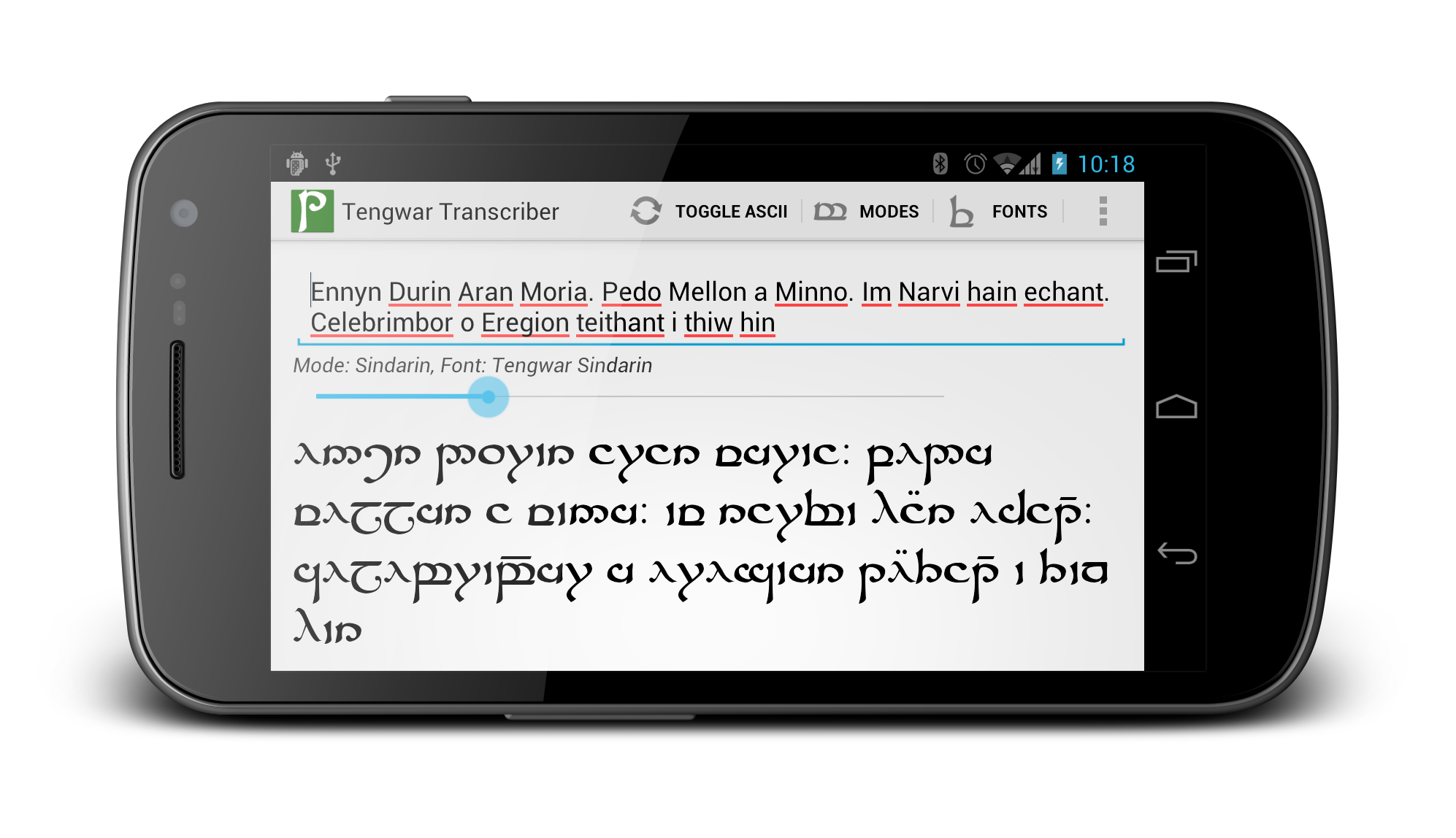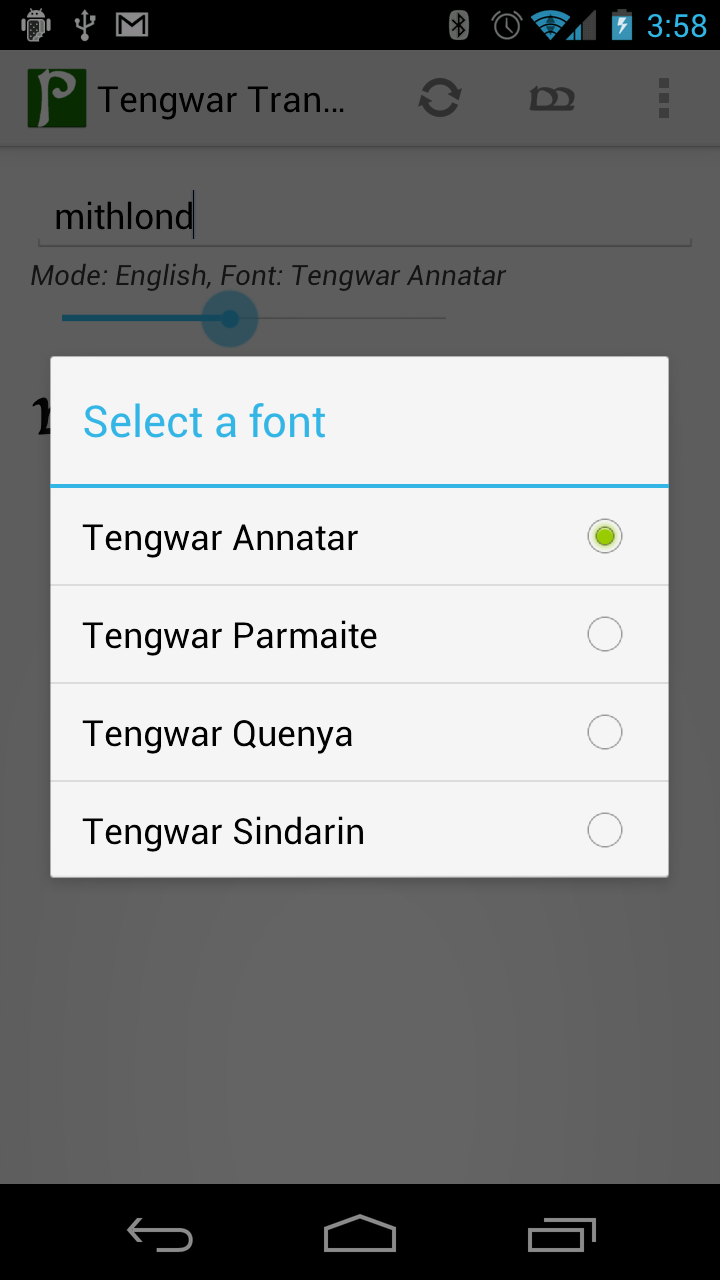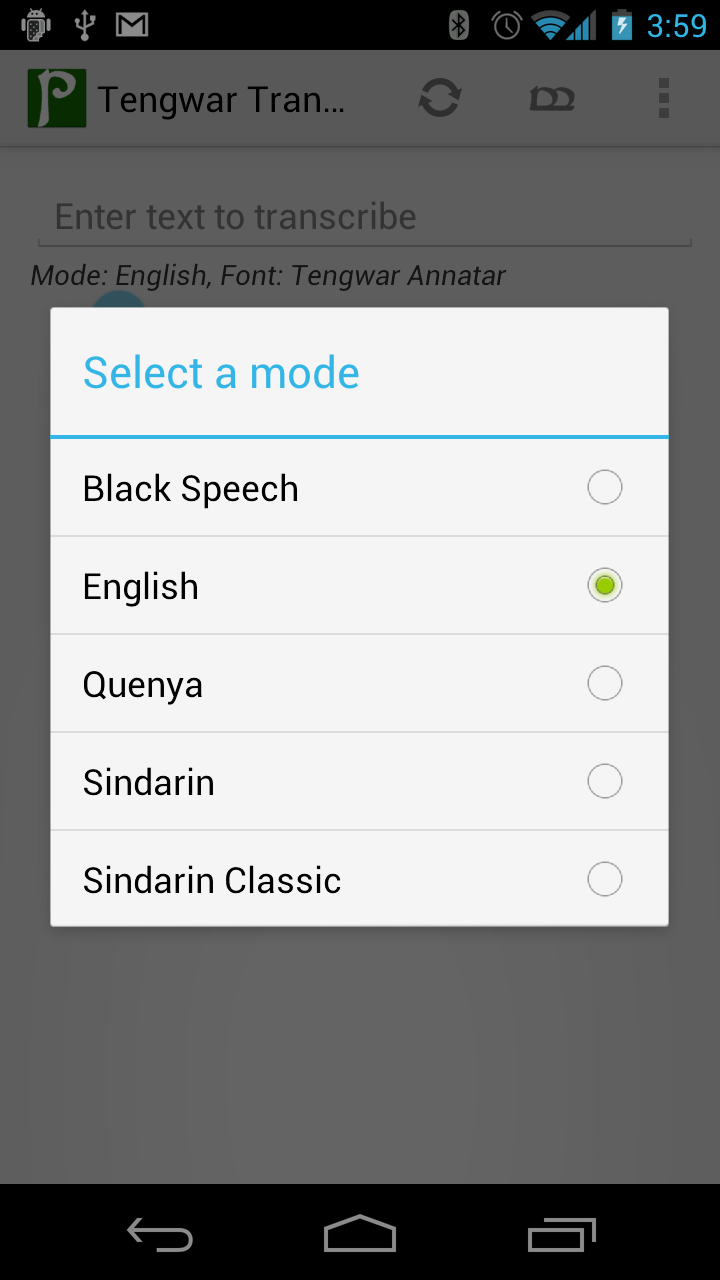 Thanks goes to:
First and foremost, J. R. R. Tolkien, for his prolific and constantly engaging body of work;
Mans Björkman's extremely helpful site, Amanye Tenceli, his wonderful fonts Tengwar Parmaite and Tengwar Eldamar, the inspirational TengScribe program, as well as his tengscribe list;
Dan Smith for his invaluable encoding methods and fonts Tengwar Quenya and Tengwar Sindarin;
Johan Winge for his Tengwar Annatar font;
and thanks to the members of the tengscribe list for invaluable feedback.
No implied affiliation with Tolkien Estate Ltd or Middle-earth Enterprises.
Copyrights held by their respective owners.
Android is a trademark of Google Inc.