Contribute to development
The Quenya Wordlist for Android™ is a searchable list of Quenya words which is also accessible via the Android global search. Android 2.1 and above.
In addition to being available via the Android global search, words are displayed in tengwar using the Quenya mode of transcription using the Curfinwë transcription engine from Tengwar Transcriber.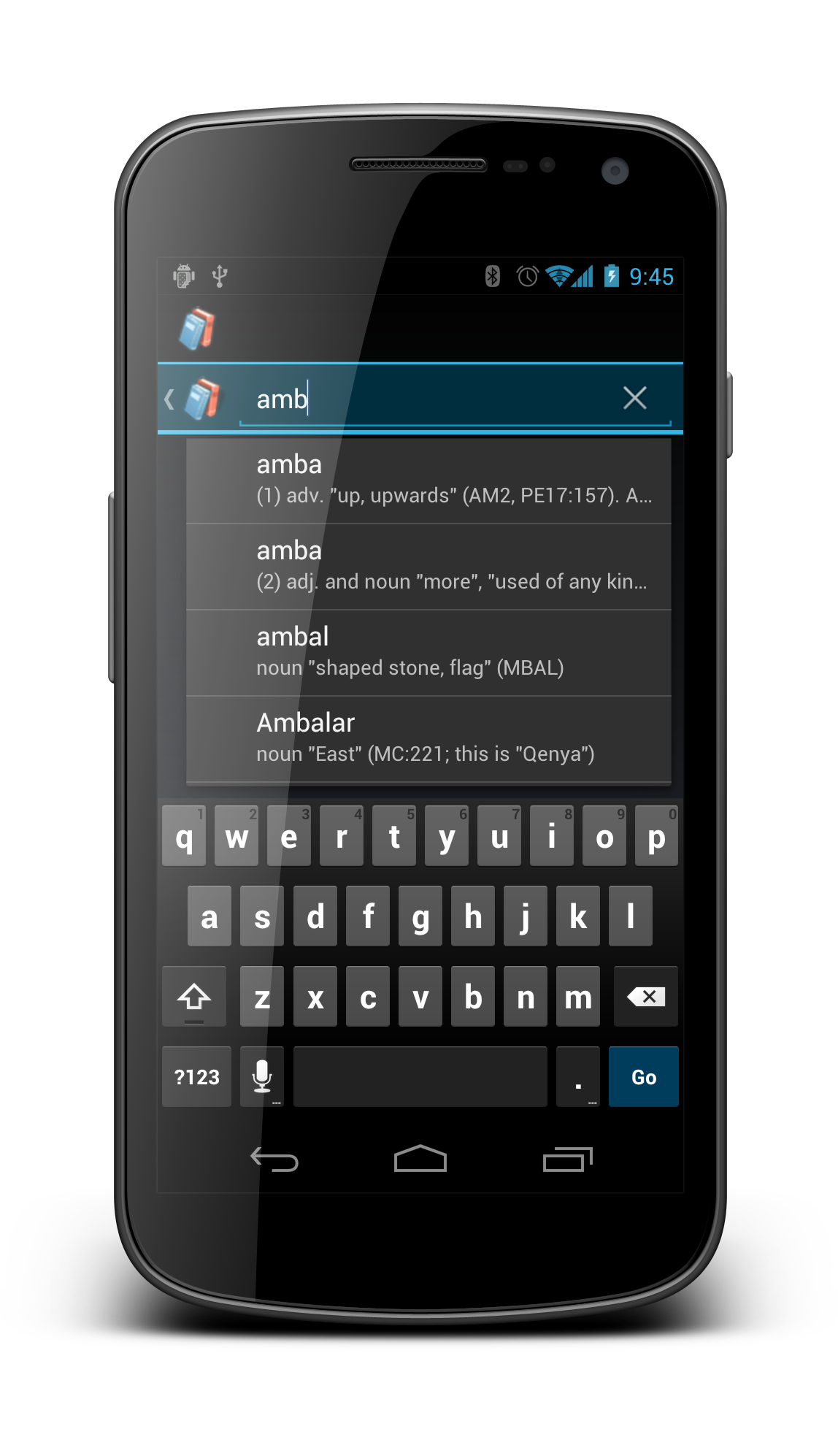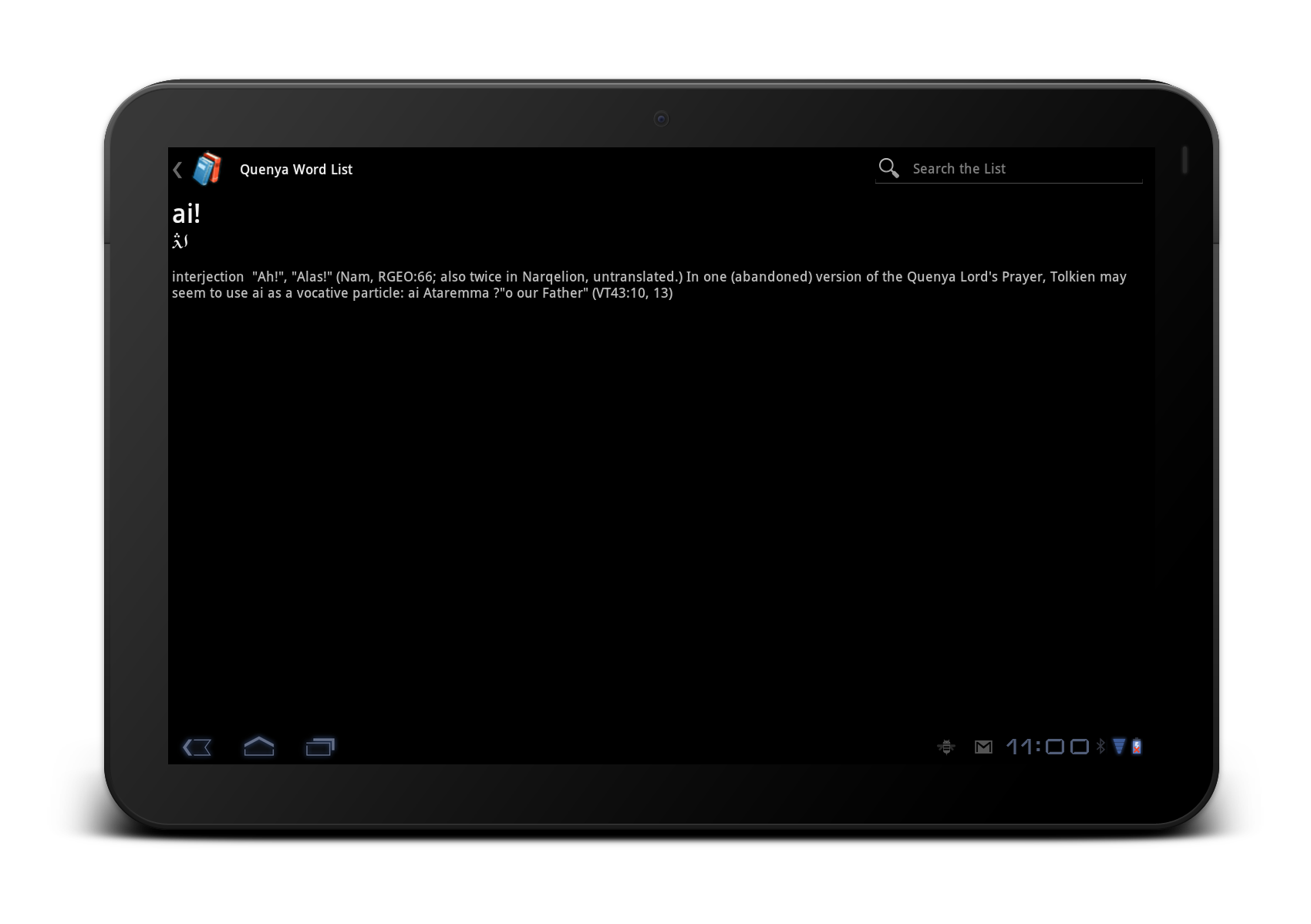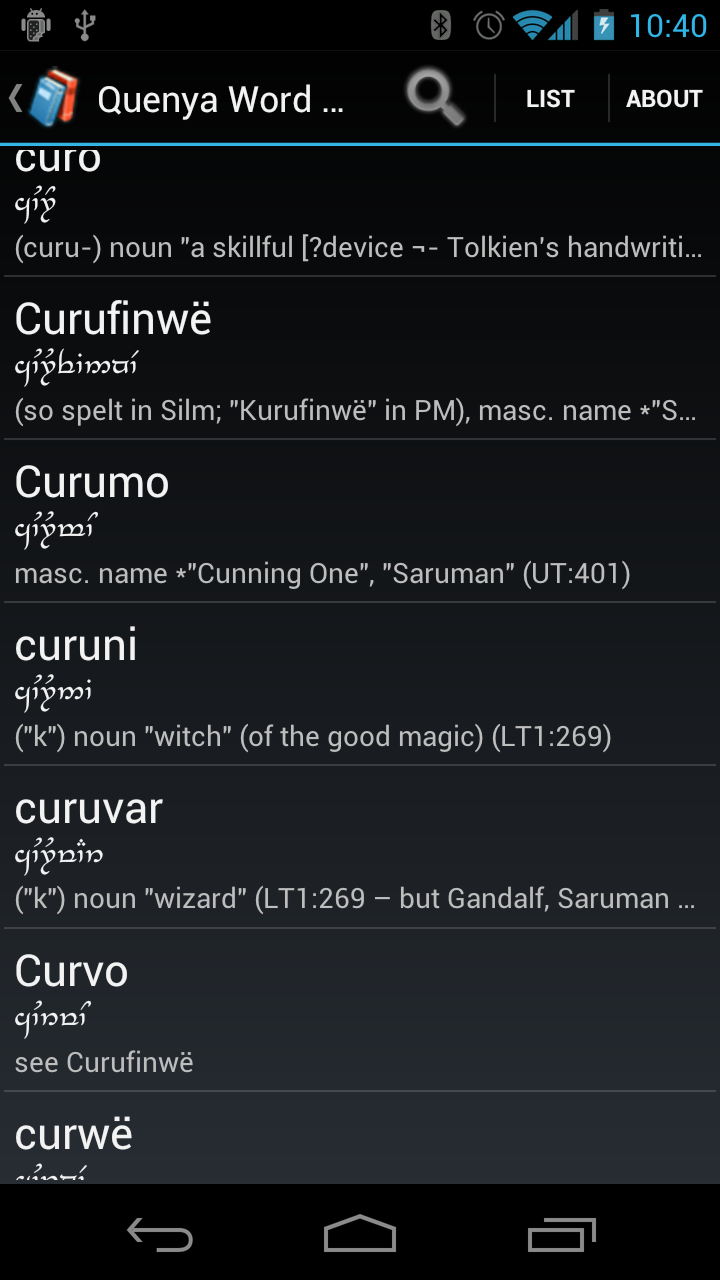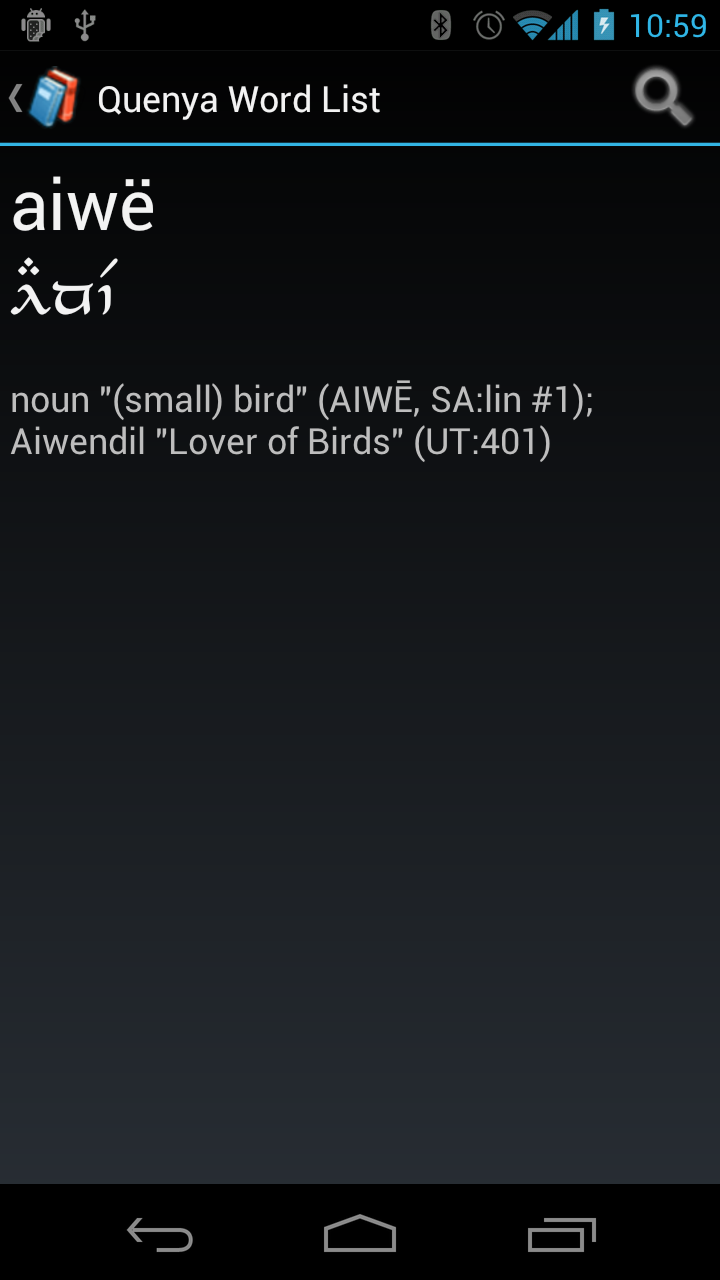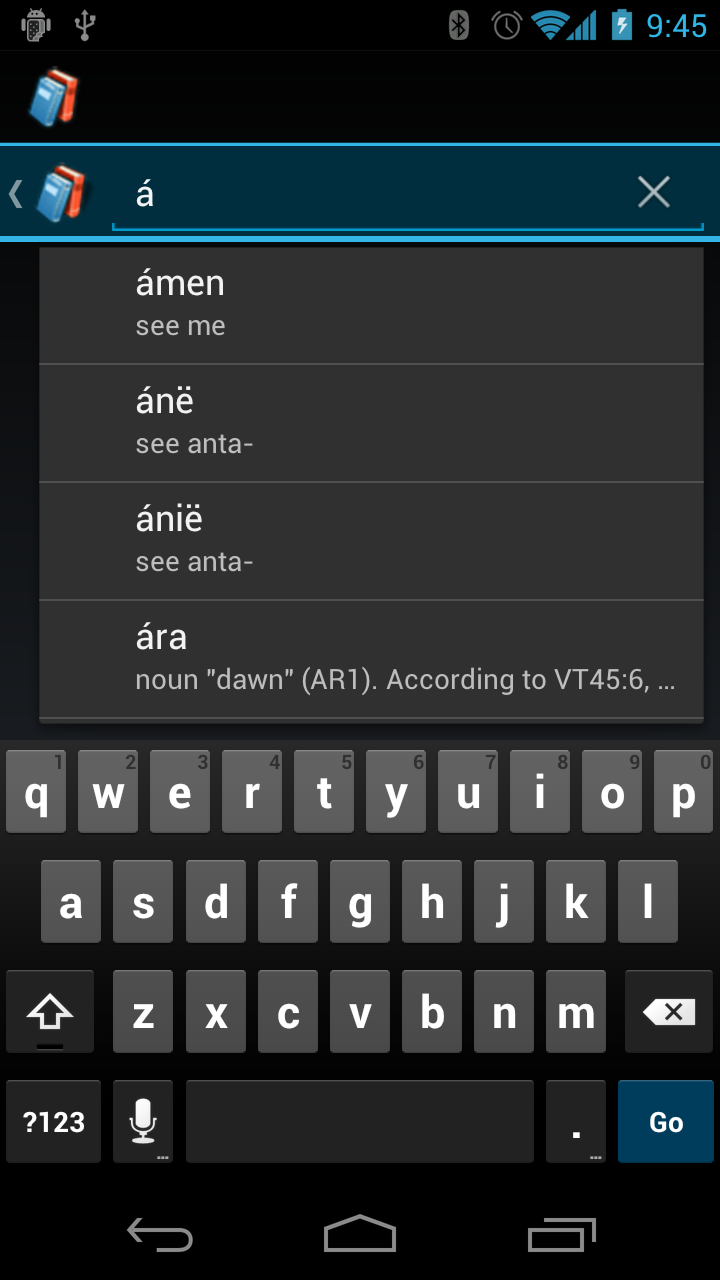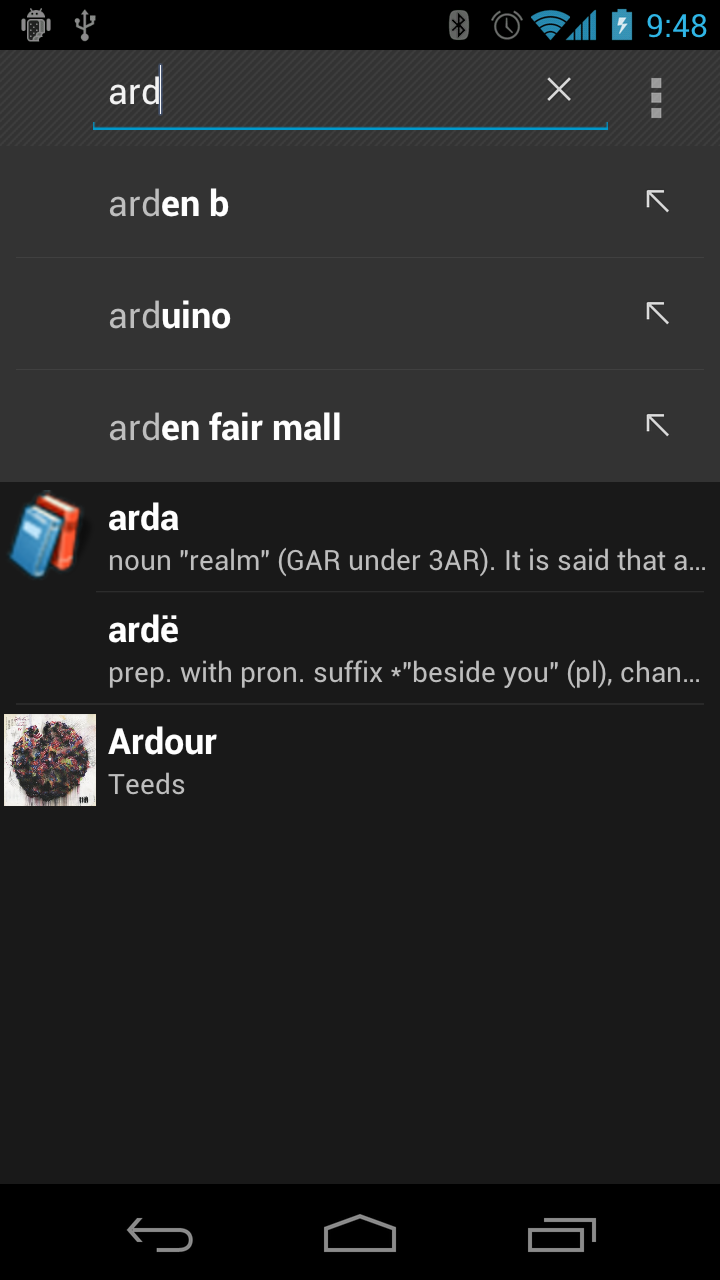 Thanks goes to:
First and foremost, J. R. R. Tolkien, for his prolific and constantly engaging body of work;
Helge Kåre Fauskanger's extremely helpful site, Ardalambion (

`CuEjEw%`N5

) and his Quettaparma Quenyallo (

zR1'EqE6t# zR5Ì#j¸Y

) ,
and thanks to the members of the tengscribe list for invaluable feedback.
No implied affiliation with Tolkien Estate Ltd or Middle-earth Enterprises.
Copyrights held by their respective owners.
Android is a trademark of Google Inc.